How to Build Meaningful Customer Relationships Through Email Marketing
March 21, 2023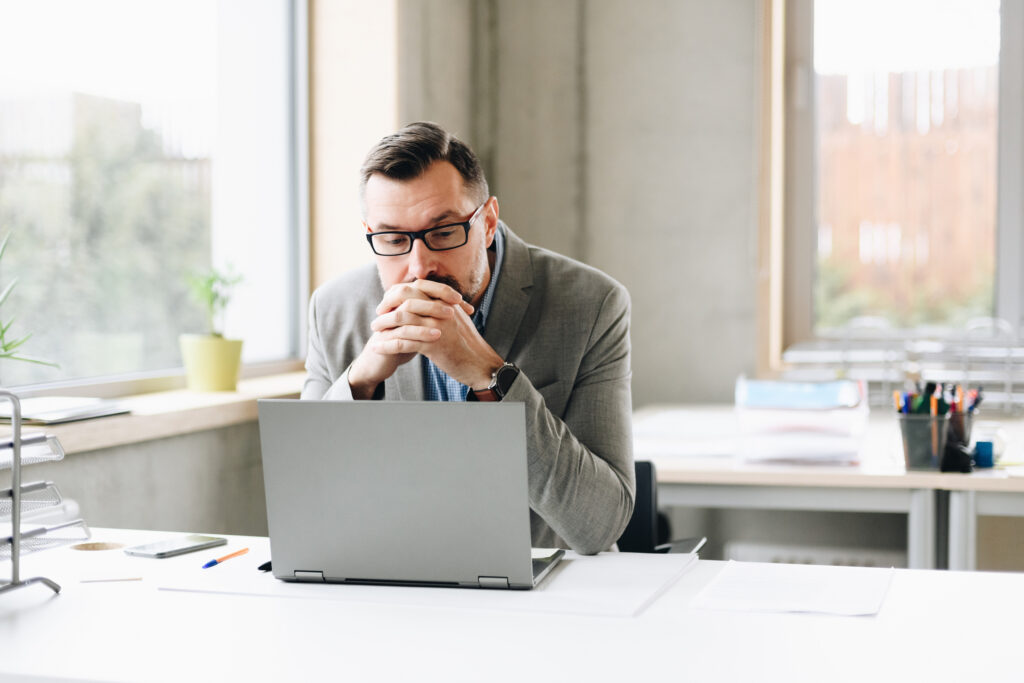 It's no secret that in the marketing industry building positive customer relationships is the key to standing out from competitors. In particular, email marketing is the perfect channel for building those positive relationships and, in turn, increasing the lifetime value of each customer.
If you're ready to strategically utilize email marketing to take your customer relationships to the next level, read on!
What is Relationship Marketing?
First and foremost, let's dive into exactly what relationship marketing is and what makes it an incredibly valuable marketing tactic. To keep it simple, relationship marketing is the process of creating positive customer relationships that are ultimately built on trust and satisfaction.
In today's competitive market, placing additional focus on building those customer relationships is essential to finding success. Positive customer relationships will result not only in increased customer retention but also in increased word-of-mouth referrals. Businesses that invest resources into customer relationships can expect to see higher customer satisfaction rates as well as financial gain.
How You Can Build a Relationship Marketing Strategy
Relationship marketing begins with an email marketing strategy tailored to your customer's specific needs. For email marketing to be successful in this capacity, it is important to be intentional about who is receiving a specific email and why. When you are intentional with your segmentation strategy, you'll start to see the formation of those lasting relationships.
If your email marketing campaigns aren't driving the results you hoped to see, it's more than likely that the user simply isn't interested in the content you are sending. Understanding your different audience segments' unique needs will help you determine which campaigns should be sent to whom.
In addition to email marketing, it pays to create an integrated, customer-focused marketing campaign through other channels like social media, which will strengthen your customer relationships.
Best Practices
Email marketing has become a cornerstone of modern marketing strategies because it is an effective way to foster customer relationships, increase customer lifetime value (CLTV) and generate a sustainable ROI. Figuring out how to create an effective email marketing strategy that appeals to your audience can be challenging, but you don't need to be intimidated.
To help you get the maximum benefit out of your email campaigns, here are some essential best practices that you should follow when creating emails to connect with customers on a deep level.
Consistency
The very foundation of the PromoPulse brand lies in harnessing the power of consistent marketing. With dedication and persistence, your brand and messaging can have a meaningful impact on your audience. A consistent email strategy is key to building trust and strengthening your customer relationships!
Frequency – By staying predictable with the frequency in which you send your emails, you are planting the seeds that will keep your business top-of-mind while expanding consumer knowledge of your brand.
Branding & design – Maintaining a uniform visual identity throughout your email campaigns is vital to improving brand recognition. In turn, you'll be able to build stronger, more loyal relationships that result in increased revenue opportunities.
Messaging – By delivering consistent messaging, you can ensure that the values and/or promises associated with your company are solidified in their minds.
Other platforms – Ensure cohesion across all marketing channels. Make sure that your emails look the same as the content you are publishing on social media and other channels. Your audience should be able to identify your brand's content even if your name or logo isn't on it.
Adding Value
Business-to-consumer (B2C) relationships are built on an exchange of value. If you only send emails when you want to sell something, you will quickly lose interest. It is important to note that the success of different value-add propositions will vary depending on your audience, but consider the following tactics when developing your email marketing content:
Tips & tricks – Giving advice relevant to your product or service or industry as a whole assures your audience that you care about their success and want to ensure they are performing as well as possible.
Educational content – To build trust and loyalty within your audience, it is essential that you position yourself as a thought leader. Offering free educational content is one of the best ways to establish authority.
Industry news – By including industry news in your email campaigns, you are showing your customers that you are following trends in the industry and keeping up with best practices. This helps create a sense of credibility, as customers know your brand is up-to-date on the latest news and events.
Product recommendations – When customers receive product recommendations relevant to their interests or history, they begin to feel that you understand their personal wants, needs, and preferences.
Frequency
Knowing how many marketing emails to send to your target audiences so as not to overwhelm or annoy potential customers can be a tricky endeavor. People live busy lives and don't always remember to take action in a timely manner, even if it benefits them. Keep in touch and continue building relationships through your nurturing system. To keep the relationship warm, you should be in touch at least once a month and at most once a week. 
Conclusion
To be successful in the marketing industry, it is imperative to place your main focus on building positive relationships with the customer. Here at PromoPulse, we believe that consistency is the cornerstone to building successful customer relationships, which is why we have created AMP, a fully automated email marketing tool built by promotional products professionals, for promotional products professionals.
Smart distributors know that consistent marketing is the key to a full sales pipeline, but many lack the strategy and tools to make this possible. Promotional products distributors who incorporate AMP into their marketing strategy have found that an automated email marketing campaign allows them to greatly expand their reach with little to no effort.
Interested in learning more about all that AMP has to offer? Head to promopulse.io/amp to discover how PromoPulse can help AMPlify your sales in just a matter of minutes!