WePromo and PromoPulse Partner to Offer Marketing Solutions for WePromo Members
March 22, 2023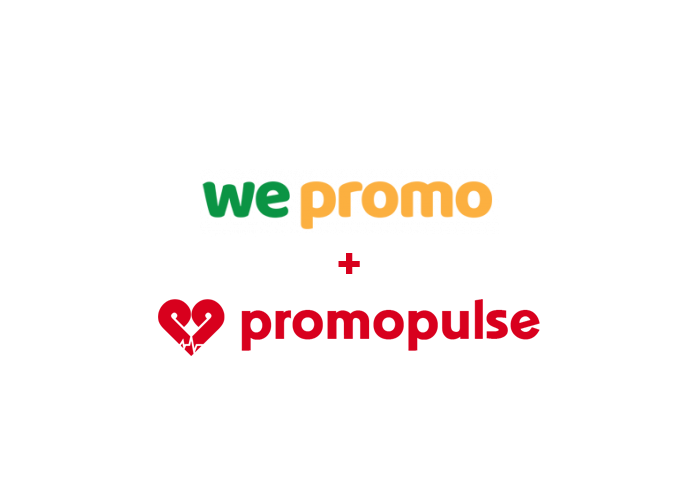 WePromo, the revolutionary buying group exclusively for promotional product distributors, and PromoPulse, the leading provider of marketing solutions for the promo industry, are proud to announce their new partnership aimed at offering distributors the best buying and marketing solutions available.
WePromo members get EQP (or better) pricing from the top ad specialty suppliers in the industry, and now, through this new partnership with PromoPulse, they will also have access to marketing solutions designed to help them stay competitive in an ever-evolving market.
PromoPulse continually monitors social media for the entire swag industry and aggregates hundreds of new sales and marketing content items daily. Over 15,000 distributors already use their free app, daily email, and web solutions for ideas, inspiration, and information. With AMP, their automated marketing platform, WePromo distributors can now send preferred supplier-produced branded product content to their customers automatically.
"We are excited to partner with WePromo to offer distributors a comprehensive solution to their marketing needs"
"We are excited to partner with WePromo to offer distributors a comprehensive solution to their marketing needs," said Jason Nokes, founder of PromoPulse. "Our deep experience in both branded merchandise and technology, combined with WePromo's unique approach to buying groups, will help their distributors stay ahead of the game."
Eileen Lynch, a 30-year Promo Industry Insider, said this about WePromo: "WePromo, given their buying power and relationship with the top supplier companies will "buy" you credibility. By joining WePromo you also benefit from the best pricing; another key factor in an even more competitive marketplace."
The partnership between WePromo and PromoPulse represents a game-changing opportunity for promotional product distributors. By combining the best buying solutions with the best marketing solutions, distributors can now take advantage of a comprehensive solution designed to help them grow and succeed in the competitive promo industry.
The partnership represents a significant step towards providing WePromo members with marketing solutions to enhance their competitiveness and profitability.
To learn more about WePromo and how to become a member, visit their website at www.wepromo.net.